Since summer has gone and we've entered Autumn, I thought I would provide some nice things to do whilst it's a bit crappy outside.
Now a lot of people don't really know what to do whilst it's raining outside or it's pretty chilly and I feel like I'm pretty good at coming up with ideas regarding this because I do like a cosy day or evening in with doing not much and pretty much giving yourself some TLC. So without further ado, here are my ideas for rainy day relaxation!
Have a hot shower/bath
Something I really adore doing is just getting in the shower or running a bath and making it super hot (but not too hot that it makes you light headed!). I feel like it relaxes all my muscles and my body, as well as kind of getting rid of my stress or issues I could be having at the time. I also feel with this that using different kind of products makes it really nice too, and I have some pretty good product recommendations (in my opinion), since I'm always on the hunt for new things to try and to change up my routine a little bit.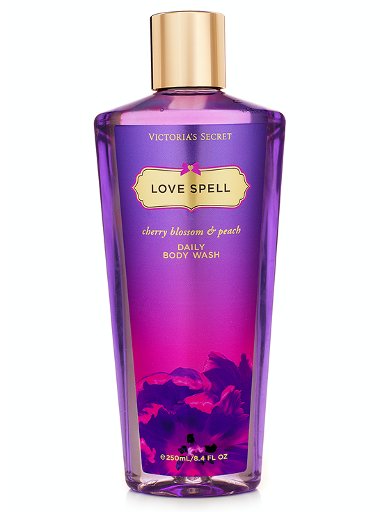 As a book worm, I do really enjoy curling up in my pyjamas or comfies and grabbing a good book. My taste is very varied I must admit, but I feel like it's a good way to relax the mind. I do have recommendations which I won't tell you what they're about, since it'll give things away - but I hope you like them as much as I do!
The Maze Runner collection (The Maze Runner, The Scorch Trials, The Death Cure, The Kill Order) by James Dashner
Who We Were Before by Leah Mercer
The Picture of Dorian Gray by Oscar Wilde
The Mortality Doctrine (The Eye of Minds, The Rule of Thoughts, The Game of Lives) by James Dashner
Tape by Steve Camden
How to Fall in Love by Cecelia Ahern
Great Expectations by Charles Dickens
Columbine by Dave Cullen
Watch a new TV series
There's nothing I love more than watching some Netflix whilst in bed - it's practically a boredom killer. I like discovering a new series to watch because series binging is something I adore as well. Again, just like the book recommendations, I won't tell you what they're about so you can enjoy them!
Reign

Teen Wolf

Game of Thrones

Supernatural

Penny Dreadful

RuPaul's Drag Race

Pretty Little Liars

Gossip Girl

Criminal Minds

Outnumbered

Community

How to get away with Murder

Archer

Jessica Jones
Get an adult colouring book
I know this can be seen by some people as a bit weird or not for them, but it is a massive stress reliever. I usually use one of these whilst putting an episode of something on Netflix and it makes me feel so relaxed and happy. You can get books like these pretty much anywhere, but I usually go to The Works and purchase them, since they're quite cheap. I have a tattoo designs one and some designs are pretty easy to colour but some can be intricate, as well as a mindfulness one which has very intricate designs in it. I know that a lot of people use pencils with their colouring but I do prefer using felt/brush tip pens since I feel like the colour looks way nicer and you haven't got to worry about breaking a nib or anything.
I do this quite a bit but sometimes I do like waiting it out so I can have a mass catch up of YouTubers. I try to watch upcoming YouTubers but I do like other ones, like Zoella, the SacconeJoly's, Grav3yardgirl, MadeYewLook, PewDiePie and many more. I love watching them because I like seeing what they do in their lives, as well as seeing what games or beauty products they recommend to use/do, as I do like variety in my life so if there's any recommendations you have, let me know below!
Find some good music to listen to
There's always different ways to find new and different music to listen to, and my favourite places to look for these are Spotify and 8tracks. Basically, there's always playlists provided by these two services, with Spotify having it made by staff but allowing you to make your own, and 8tracks having their playlists made purely by their users. What I like about both of these services is that you can find more music tailored to what you listen to and allows you to find new artists or songs you can enjoy. Personally, I do like 8tracks more since you can mix up tags to find something really suited to what you like and it is also a free service, whilst Spotify you do have to pay for, but it's not that much if you use it a lot (and I do, since I'm a university student who does drinks with friends and attends the gym). Personally, I feel like calming indie music or acoustic stuff really does relax me, rather than listening to songs which are jumpy/bouncy and can raise your energy rather than making you rested and relaxed.
Whether you're away at university/college, in school or currently working, there's always someone around you can talk to. I feel that as a university student, I'm advantaged as I live with friends and my boyfriend's house is close by and he lives with friend I have also, so there's at least 10 different people I can talk to and have a good time. I like being sociable a lot, but I also like just sitting around with whilst watching a film, TV series or whilst a few of them are playing games together. Also, you can be pretty relaxed while being around friends, regardless of what you do!
I really hope you all enjoyed reading about my rainy day relaxation tips, and I hope that you can possibly take them into your daily lives and let yourself relax more!
Disclaimer:

All images besides the last one are not mine, so credit to their rightful owner(s)!
Feel free to follow me on Twitter: @chloemtommo, Instagram: @chloetommo and Bloglovin.
Have an amazing day!